How to Pay using AMEX, Discover or other credit cards
How to Pay using AMEX, Discover or other credit cards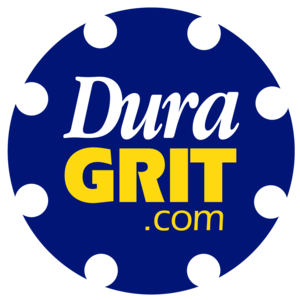 By DuraGRIT Support
updated about 2 months ago
Please note that our Credit Card processor only accepts Visa and MasterCard.
If you would like to pay with any other credit card, such as AMEX or Discover:
1. Please select the "PayPal" payment method instead of "Credit Card".
2. Click the "Continue" button. You will now be taken to the PayPal login page.
3. Click the button "Pay with Credit Card or Visa Debit", located below the PayPal login form.
4. You can now enter your AMEX or Discover credit card using PayPal's secure checkout form.
Please see the screenshots below for your reference:
Select PayPal Payment Method: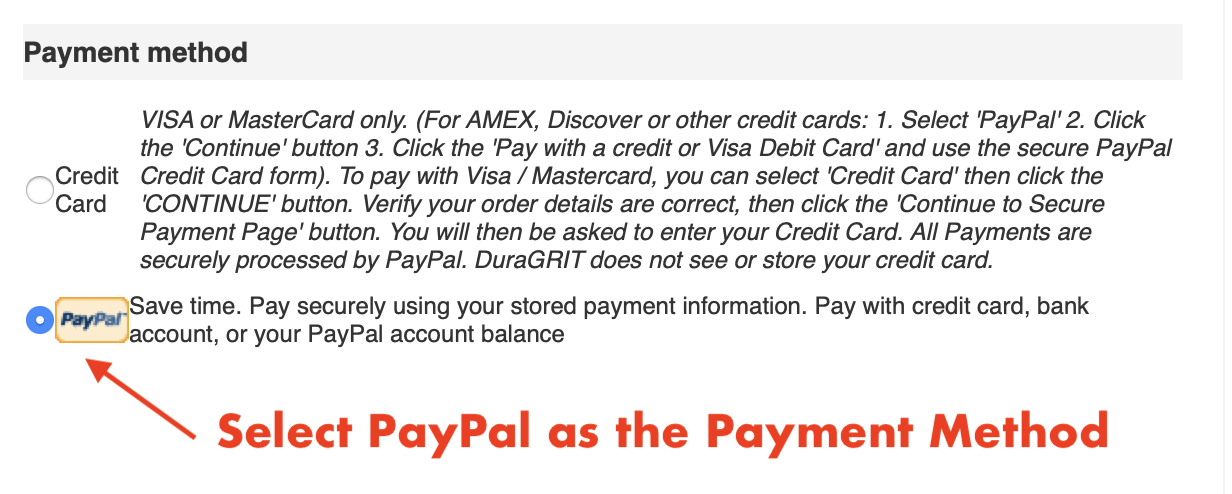 Click the "Pay with Credit Card or Visa Debit" Button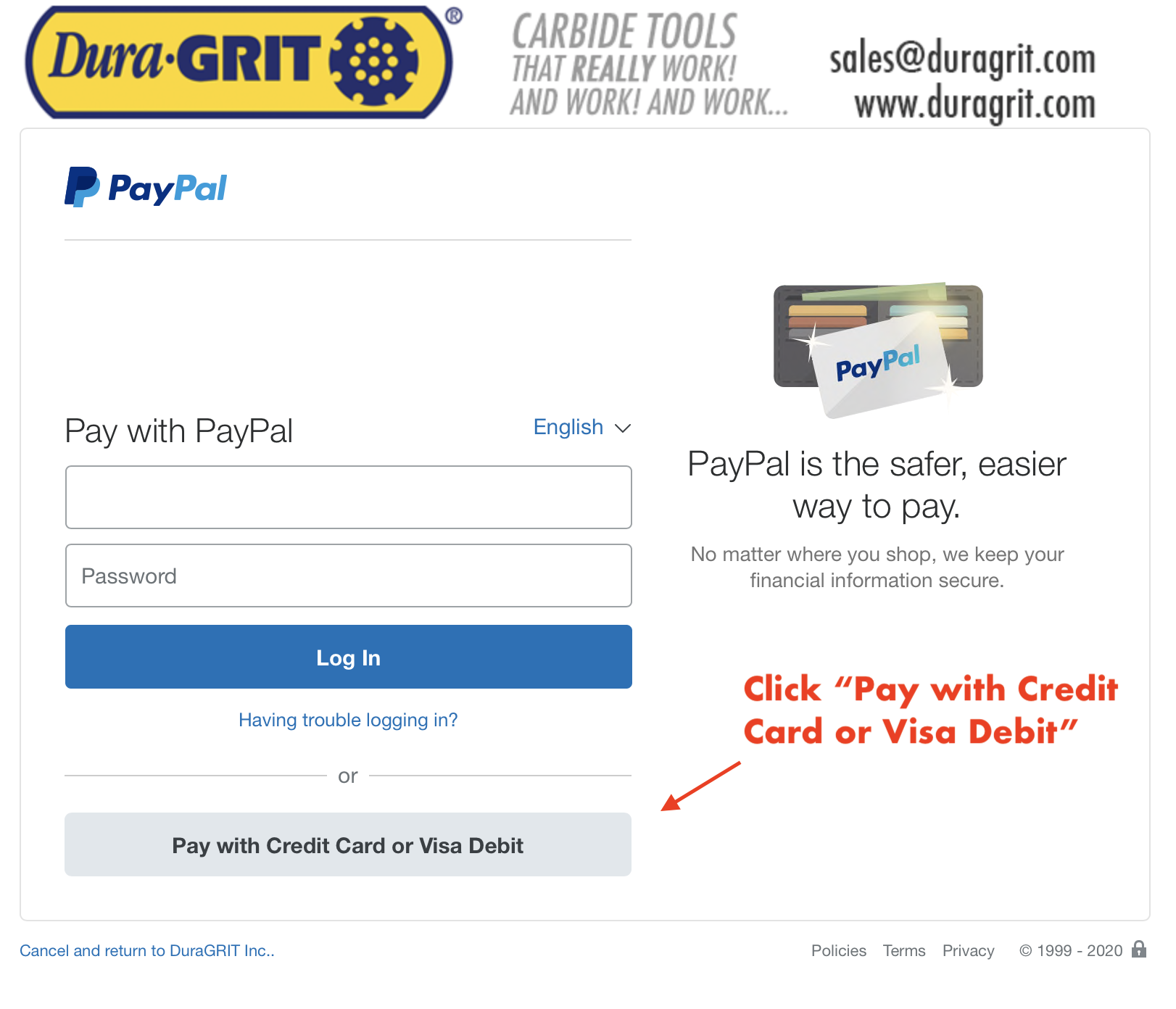 Did this answer your question?