Please note that the "Creidt Card" payment method on our website only accepts Visa or MasterCard Credit Cards.
If you would like to pay with any other credit card, such as AMEX or Discover, or with a Visa Debit card:
1. Please select the "PayPal" payment method instead of "Credit Card".
2. Click the "Continue" button. You will now be taken to the PayPal login page.
3. Click the button "Pay with Credit Card or Visa Debit", located below the PayPal login form.
4. You can now enter your AMEX or Discover Credit card, or Visa Debit, using PayPal's secure payment form.
Please see the screenshots below for your reference:
Select PayPal Payment Method: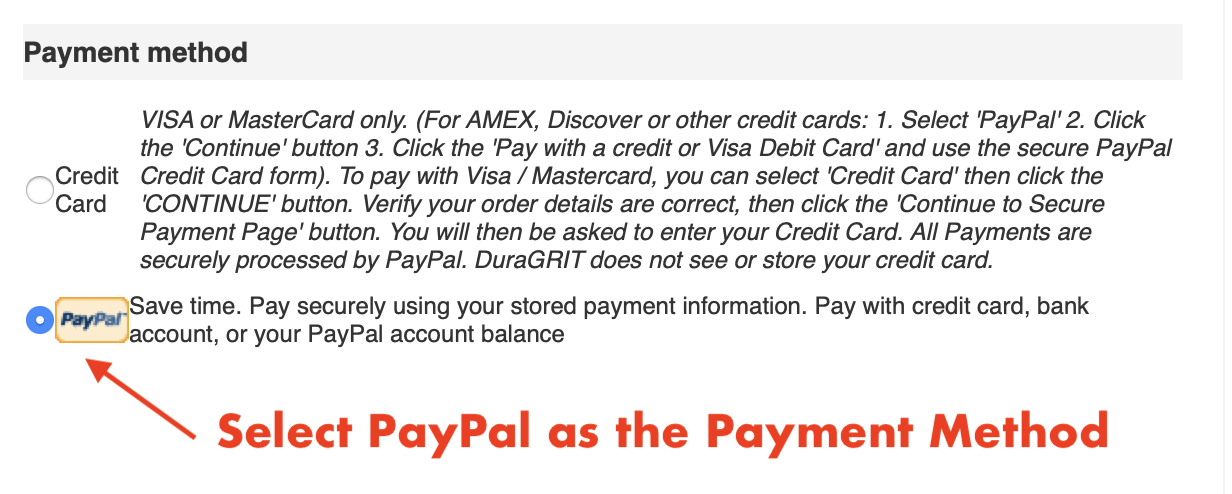 Click the "Pay with Credit Card or Visa Debit" Button